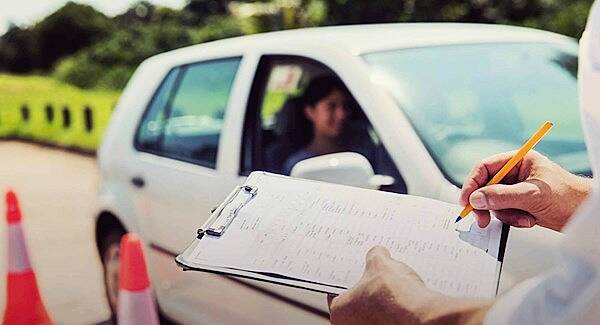 The Road Safety Authority (RSA) has reminded people waiting to sit their driving test that only essential workers should attend their appointments due to current Level 5 restrictions.
The RSA said essential workers travelling to attend their driving test are exempt from the 5km travel limit, and are advised to bring proof of their appointment with them in case they are stopped at a Garda checkpoint.
If you are unsure whether you qualify as an essential worker, the RSA recommend checking the list on the Government website, and if you are not, you are asked to cancel your test appointment.
Essential workers can still apply for their test as normal on www.myroadsafety.ie.
𝗢𝗻𝗹𝘆 𝗘𝘀𝘀𝗲𝗻𝘁𝗶𝗮𝗹 𝗪𝗼𝗿𝗸𝗲𝗿𝘀 𝘀𝗵𝗼𝘂𝗹𝗱 𝘀𝗶𝘁 𝗗𝗿𝗶𝘃𝗶𝗻𝗴 𝗧𝗲𝘀𝘁 𝗶𝗻 𝗟𝗲𝘃𝗲𝗹 𝟱 𝗖𝗼𝘃𝗶𝗱-𝟭𝟵 𝗿𝗲𝘀𝘁𝗿𝗶𝗰𝘁𝗶𝗼𝗻𝘀 :
RSA urges non-essential workers to cancel their test and guarantees they won't lose fee. https://t.co/TaZUjwGOEo

— RSA Ireland (@RSAIreland) January 22, 2021
RSA chief executive Sam Waide said non-essential workers cancelling their tests will allow the system to continue to operate during restrictions.
"Adhering to the Government's public health guidance during this challenging time is vital. Therefore, if you have a test appointment and are not an essential worker please cancel your test appointment.
"Don't worry, you won't lose your fee and you can use it at a later date to book a test appointment," Mr Waide said.
"As a non-essential worker, by cancelling your test appointment we can ensure that the service continues to operate as specified by Government and cater only for those who need it most during the current Level 5 Covid-19 restrictions.
"The slot can then be reassigned to someone involved in essential service and retail," he added.