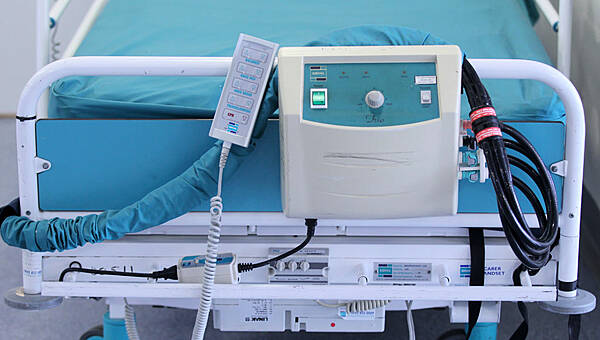 Patients are dying unnecessarily in Irish hospitals because of overcrowding, according to a senior HSE doctor.
Emergency department overcrowding hit record highs this week, with 931 people waiting on hospital trolleys on Tuesday, falling to 838 people on Wednesday and 639 on Thursday.
Dr Mick Molloy, an emergency medicine consultant at Wexford General Hospital, said there is no quick solution to the problem.
"This is a massive building programme required across the whole State," he told Newstalk radio on Thursday.
"The bed capacity of the hospitals is dramatically below international levels – it is dangerous and people are dying unnecessarily as a result."
Minister for Health Stephen Donnelly on Wednesday called for senior doctors to work weekends to help ease the crisis.
However, John Crown, a consultant at St Vincent's Hospital in Dublin, said doctors are already working overtime, and it is not as simple as just discharging people on a Sunday.
"These patients, who are every bit as entitled to be in the bed as anybody else, often cannot be discharged because there isn't a safe place to discharge them to," he told Newstalk.
"So you could make an argument that we need more social workers, occupational therapists, physiotherapists – all of these things are in incredibly short supply."
Steven McMahon from the Irish Patients' Association is demanding answers from the HSE.
He told Newstalk: "The narrative from the HSE will be 'all this is a once-in-a-lifetime storm' ... No, we've had €23 billion invested in the system, and hundreds of millions put in to top up the system. And there's been very little accountability."
Senior leadership at HSE are expected to give an update on the challenges facing the health service later on Thursday.