Read More
WATERFORD City has been named among top five places to live in Ireland in an Irish Times competition. The competition...
Monday, 20/09/21 - 4:35pm
Read More
WATERFORD City & County Council have been awarded €539,275, under Failte Ireland's Urban Animations Capital Investment Scheme to support sustainable...
Monday, 20/09/21 - 3:01pm
Read More
EARLY stages of an archaeological study of a large 2 acre field in Pulla, about 8km from Dungarvan, has...
Monday, 20/09/21 - 10:36am
Read More
CLEAN Coasts were overwhelmed with the incredible support and commitment shown by communities for this year's Big Beach Clean, which...
Monday, 20/09/21 - 10:25am
Read More
A Bus Eireann Expressway service from Waterford to Limerick had an unfortunate incident earlier today when a bridge's height...
Saturday, 18/09/21 - 8:32pm
Read More
A STAFF member at Momentum Services, the company paid by University Hospital Waterford to keep the hospital clean...
Saturday, 18/09/21 - 3:04pm
Read More
THE 20th annual Imagine Arts Festival will be held in Waterford between October 15 and 24, featuring a blend of online, live indoor and outdoor events which will be staged across the city. Once again, Imagine is incorporating the popular...
Read More
The View from the Blue from the Waterford News & Star September 14, 2021 I'VE written about the National Lottery on this platform before because it's one of those things that's just there, and most people don't give it a...
Read More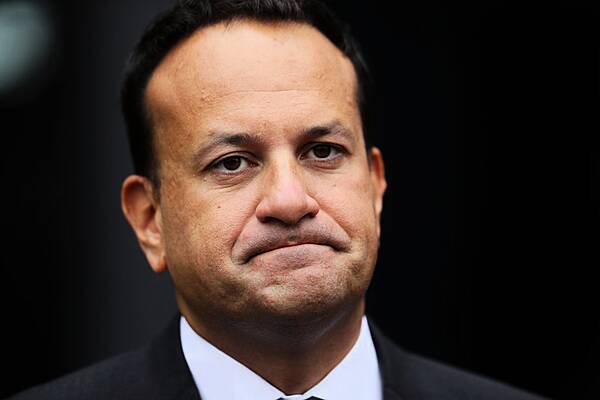 Ministers and public health officials have been given updated security advice by gardaí due to concerns over anti-vaccination activists who protested outside the Tánaiste's house. Gardaí are aware of the group's tactics of protesting outside the home's of public officials....
Read More